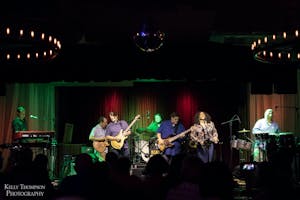 thE Core is an Eric Clapton Tribute based out of Atlanta, Ga. Gimme Hendrix, a Jimi Hendrix Tribute act from Athens, Ga will be opening.
thE Core brings together music industry veterans that are focused on the exploration of the timeless catalog of Eric Clapton. The band features the twin guitars of Clay Fuller (Allgood) & Wayne Healy (Freddy Jones Band) with Chris Queen (Phil Keaggy, Dreams So Real) on piano and B3 organ. Joining the band on backing vocals is Keisha Jackson (Outkast, Erykah Badu.) The band is anchored by the rhythm section of drummer Kevin Leahy (The Bodeans, Sugarland, Shawn Mullins), percussionist Rob Sumowski (Billy Pilgrim, Shawn Mullins, Kevn Kinney), and bassist Bill Taylor (The Bitteroots).
Clay Fuller - guitar, vocals
Before becoming part of thE Core, Clay Fuller played lead guitar for Athens Georgia's, Allgood. In the late 1980s through mid-1990s Allgood delivered its twin-guitar, blues-based punch around the country while making three records for A&M Records. Allgood was a fixture on the then-emerging jam band scene, playing dozens of shows with Widespread Panic, Blues Traveler, and Col. Bruce Hampton and ARU — including the 1993 H.O.R.D.E. tour.
Wayne Healy - vocals, guitar
Wayne Healy is the vocalist and co-lead guitarist for thE Core. Wayne was a founding member/guitarist/vocalist for Freddy Jones Band. He wrote two number one AAA singles, "In A Daydream" and "Take The Time." While with Freddy Jones Band, the band released 5 major label records with Capricorn Records and performed over two hundred shows a year for over six years touring with The Allman Brothers Band, Widespread Panic, Dave Matthews Band and was prominent on the HORDE tour in the 90's.
Keisha Jackson - vocals
Born the daughter of sassy, legendary soulstress Millie Jackson, Keisha began singing professionally at age 15 as a background vocalist for her mother. She later went on to record 2 albums with Sony Records. Keisha has contributed vocals on recordings with iconic artists like Aretha Franklin, Toni Braxton, Whitney Houston, Da Brat and others. She has also toured with the likes of Outkast, Erykah Badu, Angie Stone, George Clinton, Faith Evansand Raphael Saadiq.
Kevin Leahy - drums
Originally from New York, Kevin Leahy has spent more than two decades recording and touring with a variety of Americana and roots rock artists. He played drums on Shawn Mullins' 1998 multi-platinum and Grammy-nominated recording Soul's Core (Columbia Records), the BoDeans' 2004 release Resolution (Rounder Records), John Driskell Hopkins & Atlanta Pops Orchestra's 2015 collaboration In The Spirit: A Celebration of the Holidays, and various other recording projects with artists such as Ellis Paul, Tift Merritt, Chuck Brodsky, Evan McHugh, Coy Bowles & The Fellowship, Eliot Bronson, Tyler Reeve, Corey Smith and Beth Wood.
Kevin has also toured extensively with the BoDeans, Billy Pilgrim, The Jennifer Nettles Band and Geoff Achison, as well as Sugarland, Aslyn, Bloodkin, Ted Russell Kamp, Michelle Shocked, Art "Buddy" Edwards and John Austin. Currently residing in Atlanta, he regularly performs and records drums, timpani, mallet instruments and percussion in a number of settings. Kevin studied at the Manhattan School of Music pre-college program, and he is a graduate of the Indiana University School of Music, where he was a student of Kenny Aronoff.
Chris Queen - piano, organ, vocals
thE Core's keyboard world is driven by Chris Queen who is a Hammond B3 player and Jazz Pianist who currently performs with Glass Harp, which features guitar virtuoso Phil Keaggy. Chris also spent 10 years touring with the funk project Mr. Tibbs, which included Ted Pecchio (Doyle Bramhall II, Susan Tedeschi) and a host of other notable players. The group played alongside groups from Parliament, Bernie Worrell, and the Bootsy Collins managed group, SHAG. In addition, Chris has toured and performed with a wide variety of artists including Murray Attaway, Dreams So Real, Jackson Browne, Spencer Davis, and many others.
Rob Sumowski - percussion, vocals
Rob spent the 1990s as a percussionist touring with Gypsy Train, Shawn Mullins, Kevn Kinney (Drivin'n'Cryin'), Billy Pilgrim, Kristian Bush (Sugarland), Matthew Kahler, members of the John Mayer and Dave Matthews Bands, Moses Mo (Mother's Finest), and Caroline Aiken while based on the Atlanta and Macon club scenes. He performed at clubs such as CBGB's in New York City and has shared the stage with Wilco, the Allman Brothers Band, Van Halen, Marshall Tucker, Mary Chapin-Carpenter, Indigo Girls, Chuck Leavell, Jump Little Children, The Byrds, Memory Dean, Cake, the Steve Miller Band, Edwin McCain, Gov't. Mule, Chet Atkins, Derek Trucks, and Cab Calloway.
Album credits span over 40 CDs, four of which include Columbia Records releases with Shawn Mullins, where Rob appeared on CD alongside Elton John, Shelby Lynne, and Shawn Colvin. As a songwriter, Rob penned the 1996 Gypsy Train album On a Wing and a Prayer as well as songs on the 1995 album Hayloft Nightmare, produced by Ron Blair of Tom Petty & the Heartbreakers.
Bill Taylor - bass, vocals
Bill Taylor is a 30-year veteran of the Georgia music scene, playing hundreds of shows and producing 6 albums over the last decade in the Decatur-based, The Bitteroots. Bill's major influences come from the "jam-band" genre and he uses this influence to bring elements of improvisation to his playing. Bill holds Endorsed Artist status with both MTD Kingston Basses (Michael Tobias Design) and Bartolini Pickups & Electronics.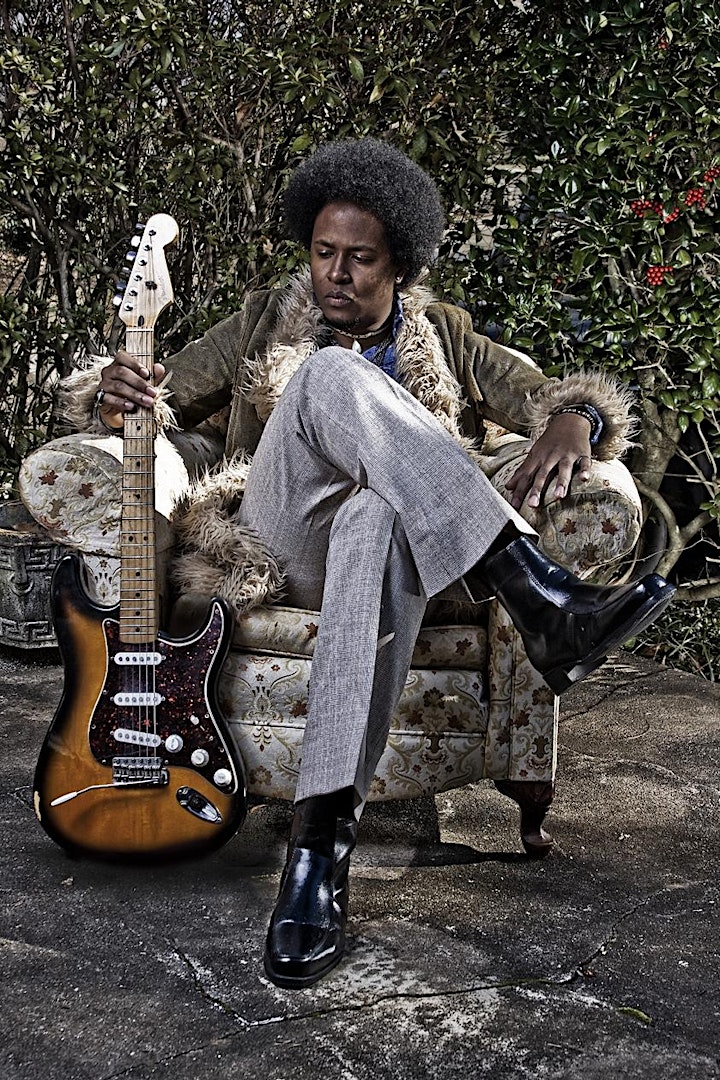 Gimme Hendrix is an Athens, GA based tribute band to the greatest group of all time, the Jimi Hendrix Experience. The Jimi Hendrix Experience is the best band to come out of the psychedelic 60's, whose movement not only changed the decade, but redefined the way music would be played forever. The sound was an amazing blend of blues, soul, r&b, jazz, rock and many other genres of music. No one had heard anything like it before Jimi Hendrix's priceless contribution.

Gimme Hendrix aspires to recreate the Jimi Hendrix Experience. We strive to look and dress the part, and to capture the vibe and mannerisms, but the most important goal is to relive the sound. The experience was a three piece, and Gimme Hendrix is a three piece. We create amazing live performances just like the experience did. We play to our best ability and make sure when people come to the show they leave believing that the spirit of the Jimi Hendrix Experience is still very much alive. This band truly is a tribute to the Jimi Hendrix Experience.

Venue Information:
Hargray Capitol Theatre
382 Second Street
Macon, GA, 31201